Pinnacle is excited to bring the first simulator of its kind to the UNITED STATES!

Virage Simulation designs and manufactures car and truck driving simulator equipment and provides services to support research activities and the driving school industry.
Very few truck driving schools use simulators at all, and the VS-600M has several advantages over other brands of driving simulator.
Realistic video, sound, and motion that combine to closely duplicate the truck driving experience. Students report that they are more confident when initially driving a truck as a result of practicing in the simulator first.
Carefully structured sequences of training scenarios that teach basic skills first and then build on those basic skills to develop more sophisticated skills. Instructors report that students are better prepared to drive a truck the first time and learn faster because of the basic skills developed in the simulator.
Costs for fuel and vehicle maintenance are also reduced because students are more skilled when they begin driving trucks.
The simulator evaluates student performance and provides detailed feedback to speed performance improvement.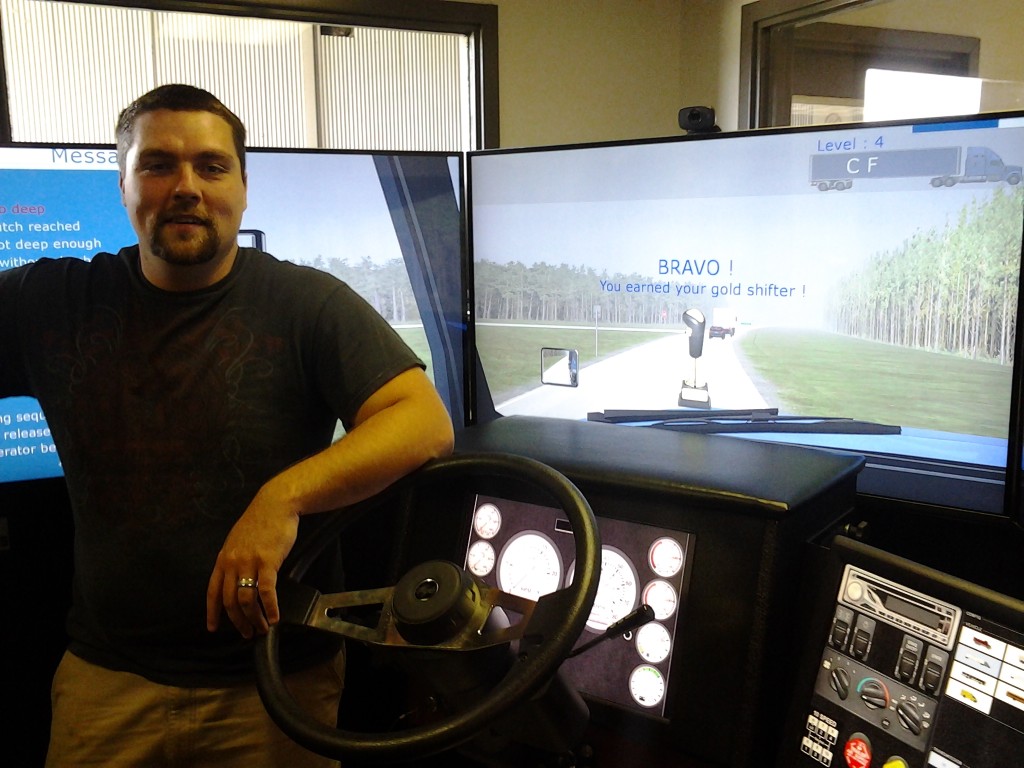 Click here to learn more about our simulator!